Baltimore, MD – In case you missed it, Maryland U.S. Senate candidate and retired Brigadier General John Teichert responded to the prepare to deploy orders sent out to U.S. troops during an appearance on Fox News Sunday.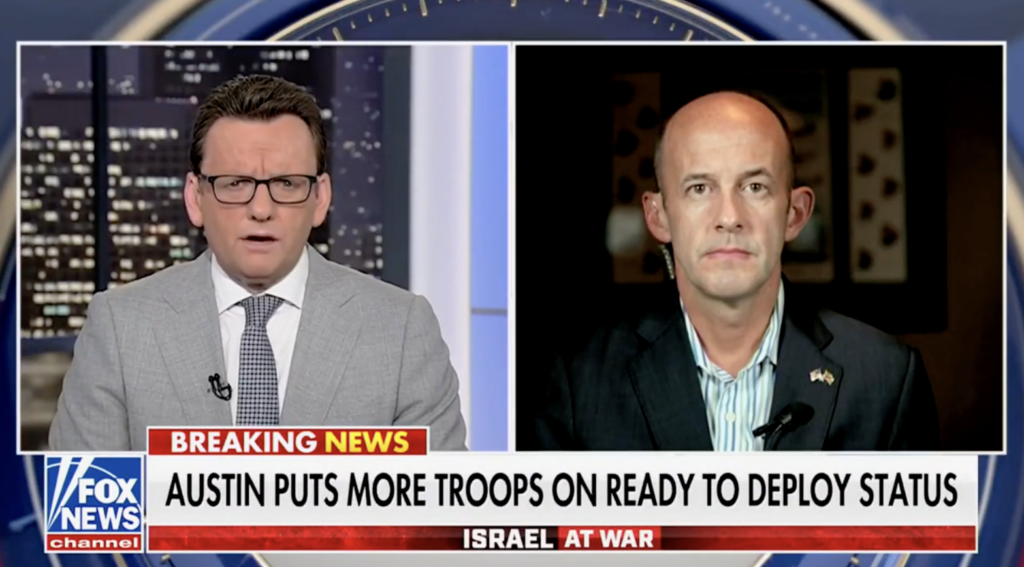 "It's an implicit understanding by the Biden administration that Iran is the root cause of all of these problems we've seen in the Middle East in the last 15 days or so," Teichert said. "The things that we do to deter an adversary by demonstrating capability and will are the same things that we can use to respond to an adversary and by posturing our forces in a better position both to deter and respond, it makes it less likely we're going to need to actually respond to those threats."
General Teichert's response followed Secretary of Defense Lloyd J. Austin's statement on increasing U.S. force posture in Israel.
Teichert went on to address the threat posed by the involvement of Iranian proxies like Hezbollah and deterrence against Iran, stating in part, "just in the last week or so, we've seen attacks in Syria, in Iraq, or from Yemen, and all of that points back to the things the Biden administration has yet to fully acknowledge, which is that appeasement to Iran has created more danger in the region, and we at the United States need to posture ourselves in order to deter Iran and to regain strength, capability and resolve in the region."
Teichert, a retired Air Force Brigadier General, recently spent time in the Middle East as the nation's senior defense official to Iraq. He's seeking the open U.S. Senate seat left open by Maryland Democrat Ben Cardin's retirement. Watch Teichert's Fox News interview in full here.