Last week, John made multiple appearances on News Nation to share his expert analysis on the Israel-Hamas war and tensions in the Middle East. John also touched on the leadership (or lack thereof) in the White House, and his thoughts on foreign policy.
Watch his interviews below: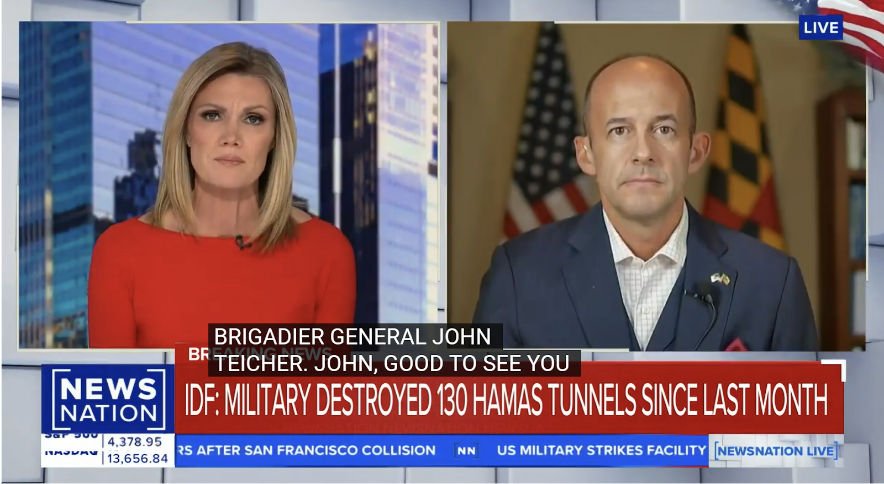 John Teichert joined News Nation on Thursday to discuss the Israel-Hamas war. During a discussion about the intricate tunnel system created by Hamas, General Teichert noted that "It's clear to me and the other experts that the Israelis have started to isolate Hamas within those tunnels which is doing a variety of things: 1) it's giving civilians the chance to evacuate along that humanitarian corridor that was mentioned previously and it's also isolating the challenge among the IDF as they continue to squeeze in and take out, tunnel by tunnel, those safe havens for Hamas."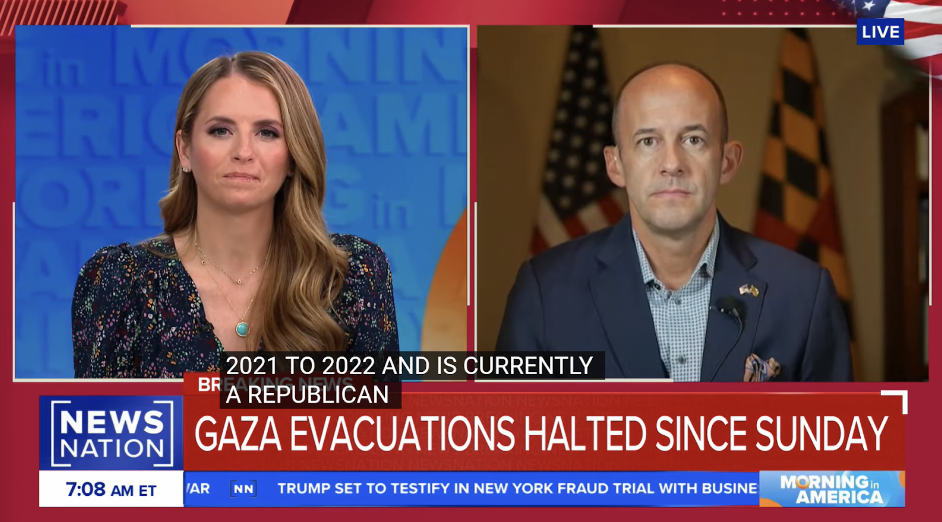 John joined News Nation on Monday to discuss the conflict in Gaza. In response to a Senate resolution, Teichert said, "All of this is about that word 'deterrence,' which means stopping the adversary, Iran in this case, from doing what you don't want them to do. I think this resolution is rooted in a perceived American weakness in the region. What I mean by that is that we've got these great asset capability that we've now deployed to the Middle East, as we should, but in the Iranians minds, there's a question about our will – our actual will to respond if attacked or provoked because we've been appeasing Iran for the last three years Ultimately this senatorial resolution would demonstrate a level of will that we haven't seen from President Biden for the last three years."
---
On Friday, November 10th, John Teichert released "Policy Thoughts for Veterans Day", proposing solutions to common problems faced by Maryland's brave and honorable military members, veterans, and their families. Read the full blog post here.